We offer the ability to purchase Gift Cards to be given as gifts, door prizes, etc. Gift Cards can be purchased in various amounts and used for both new account purchases and for purchases on an existing account.
How to Purchase a Gift Card
To order a gift card, click here.
Or

Click the Gift Cards link under the About section located at the bottom of most pages.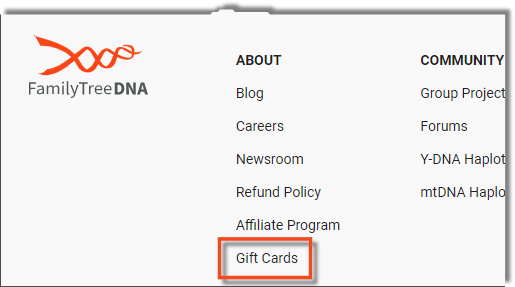 How to Redeem a Gift Card
Gift cards can be redeemed in the Shopping Cart and used for a full or partial purchase.
To redeem a gift card:
Proceed to the Payment Method section of the shopping cart.
In the Redeem Gift Card subsection, enter the card's code in the Enter code field.
Click Redeem.


You will see a message that says the gift card amount has been applied. This amount will be subtracted from the total on the right.

If the gift card only covers part of the total, you will need to select an additional payment method (credit card, debit card. or PayPal).

When ready, click Place order.
Your order will be placed, and your receipt and order confirmation will be emailed to you.