The Admin - FTDNATiP™ Report allows you to calculate the likely time to a common paternal ancestor for two project members with Y-DNA test results.
Accessing the Admin - Y-DNA TiP Report
To access this report:
Sign in to your GAP account

by entering your Project Administrator username and password.

On the navigation bar, hover your cursor over Reports > Genetic Reports, and click Y-DNA TiP on the drop-down menu.





OR





In the lower section of your GAP dashboard, in the Genetic Reports section, click Y-DNA TiP.




You are directed to the Y-DNA TiP page.
Controls and Columns
The FTDNATiP™ Report contains the following controls:

Compare Markers – Select the testing level for calculations.
Compare – These are the two men who will be compared.
To select a group member, click either the drop-down list to search for a group member by first or last name or scroll through the list to find the appropriate group member.
Note: Only group members who have taken the test level you have specified will appear in this field.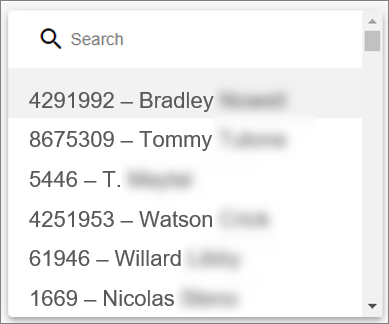 Understanding the FTDNATiP™ Report
When you have selected two group members, you will see the following page based on their Genetic Distance: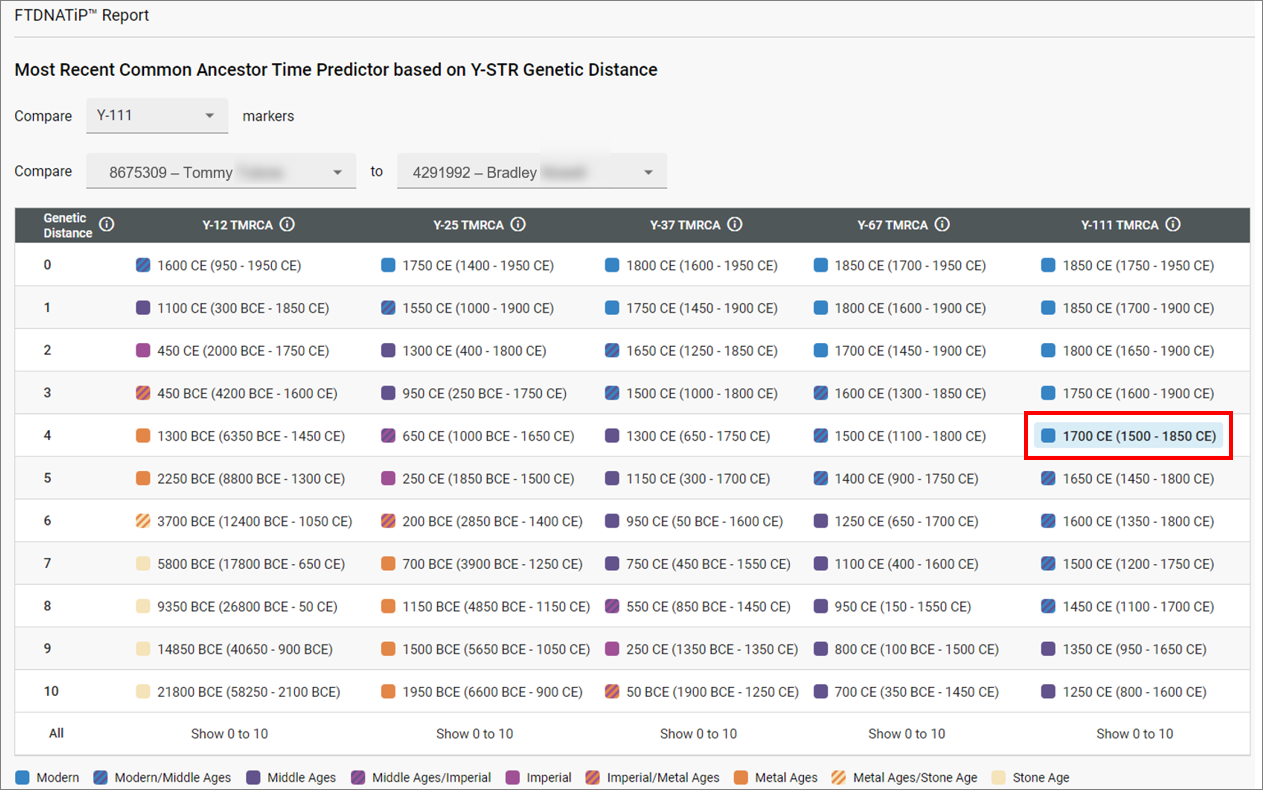 This chart contains all possible ranges for TMRCA with the appropriate level highlighted in blue. For more information, see Y-DNA FTDNATiP™ Report.