The Project Joins report displays membership statistics in your project over time. The column chart shows Joins per Month. It is overlaid by a line chart that shows the Total Joins each month.
Accessing the Project Joins Report
To access this report:
Sign in to your GAP account

by entering your Project Administrator username and password.

On the navigation bar, hover your cursor over

Reports > Member Reports

, and click

Project Joins

on the drop-down menu.





OR





In the lower section of your GAP dashboard, in the Member Reports section, click

Project Joins

.




You are directed to the Project Joins page.
Charts and Columns
The Project Joins report contains a bar graph presenting project join information over time. It contains the following axes:
Joins Per month – This axis indicates the number of joins per month.
Total Joins – This axis indicates the cumulative number of project members
Date – This axis indicates a linear time frame for Joins Per month and Total Joins at any point in time.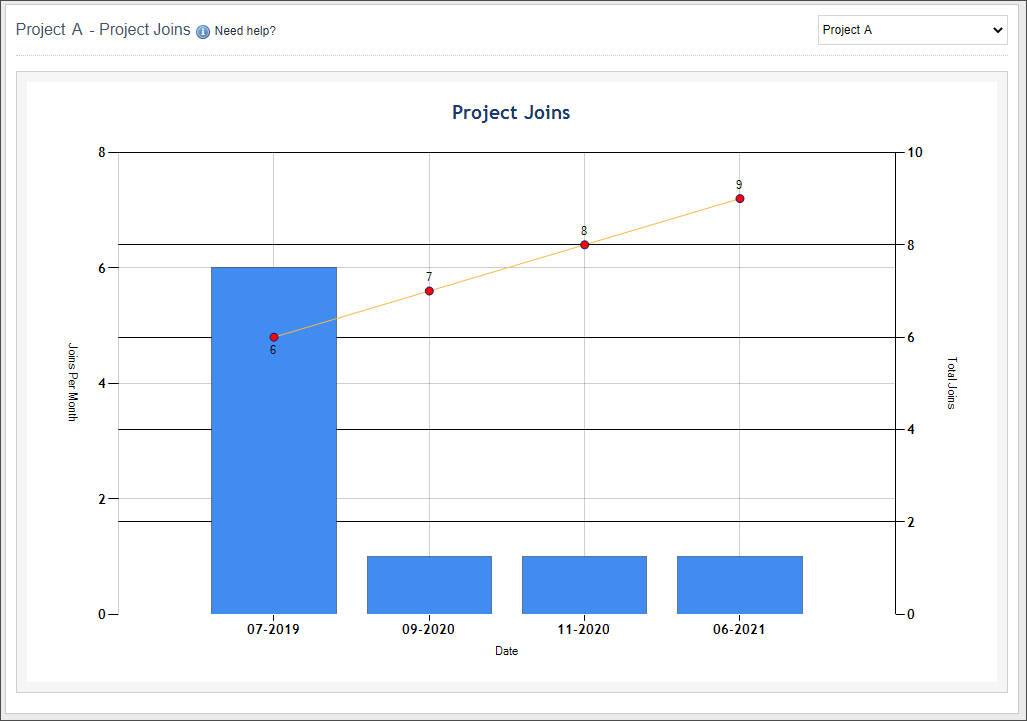 Sample Project Joins Chart